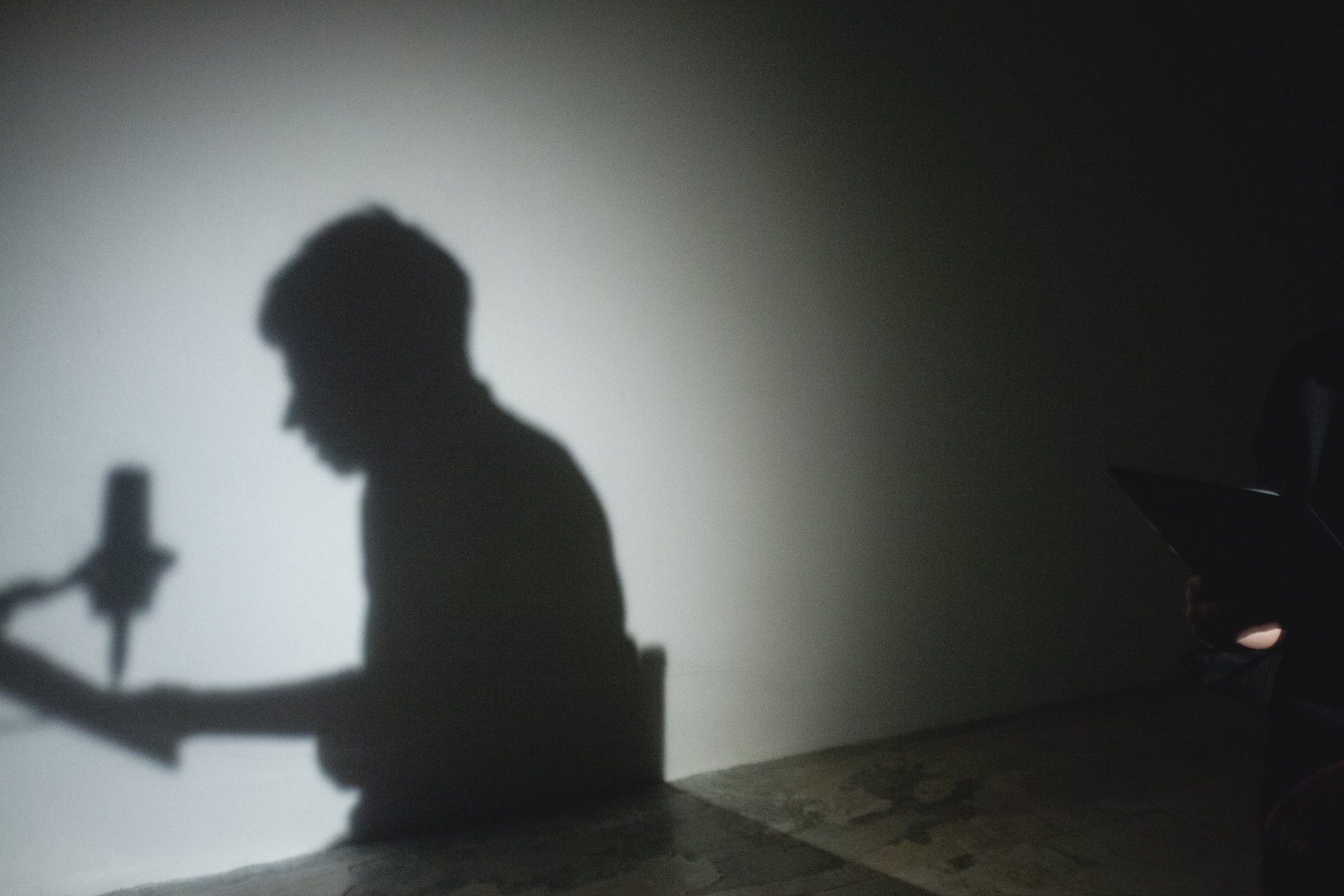 Photo: Natália Zajačiková
"I am sitting in a room, the same one you are in now. I am recording the sound of my speaking voice and I am going to play it back into the room again and again until the resonant frequencies of the room reinforce themselves so that any semblance of my speech, with perhaps the exception of rhythm, is destroyed. What you will hear, then, are the natural resonant frequencies of the room articulated by speech. I regard this activity not so much as a demonstration of a physical fact, but more as a way to smooth out any irregularities my speech might have."
A sound art piece by American composer Alvin Lucier, I Am Sitting in a Room (1969) is one of the defining works in the field of electroacoustic music. The piece consists of text narrated live by a performer, repeatedly recorded and re-played in a room. This process repeats until the articulation is completely destroyed and speech changes into sounds amplified by the resonance of the room. Words become incomprehensible and are replaced by pure resonant harmonies and tones of the room itself. Thanks to the unique sound characteristics of the space the piece happens in, each performance is unique. In each room, the work acquires a different sound and duration, and no performance is ever the same as the others.
I Am Sitting in a Room was first performed at the Guggenheim Museum in 1970. At that time, a tape recorder was used. Today, digital recording and custom-made software are used to carry out the work. The computer, microphone and mixer become instruments in a musical work – the quality of the instruments directly effects the success or failure of the performance.
The piece explores the question to what extent music is created by musicians, instruments and the space in which it takes place. At the same time, it is an immersion in and an absolute expression of the uniqueness of the space in which the spectator and performer meet.
The Slovak premiere was performed by Fero Király and Eva Vozárová in October 2020 at JAMA – 74th year of Milan Adamčiak.
I Am Sitting in a Room
Author: Alvin Lucier
Realisation: Fero Király, Eva Vozárová
Collaboration: Hauke ​​Harder
Technical cooperation: Slavomír Šmálik
Premiere: October 23, 2020 at JAMA – 74th Year of Milan Adamčiak
Performances in 2021 are part of year-round project ooo_2021 of the civic association ooo. The project was supported by Slovak Arts Council as main partner using public funds.
Recording from LIVE performance in Slovakia, Ružomberok @ Ľudovít Fulla Gallery, 2022.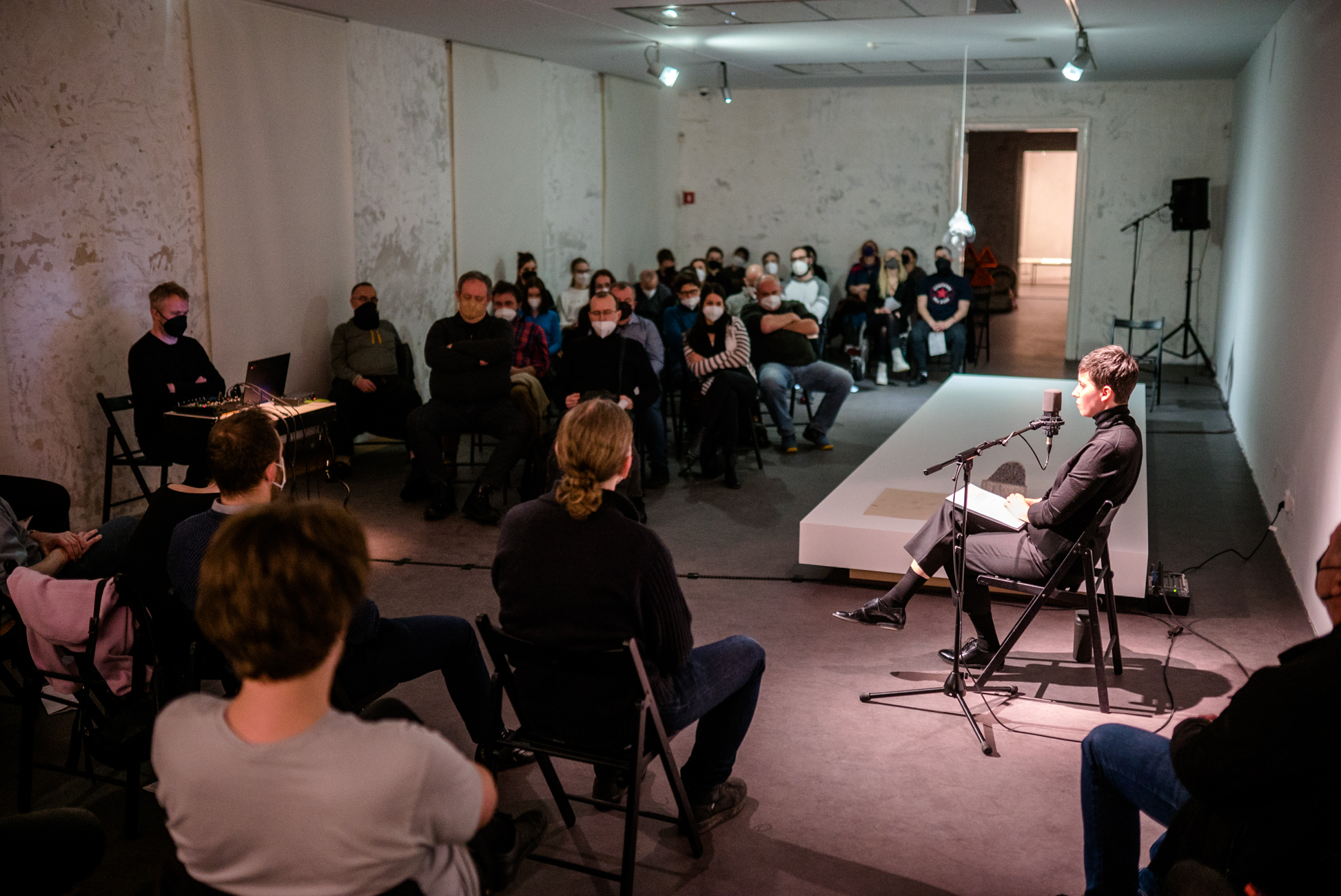 Photo: Šimon Lupták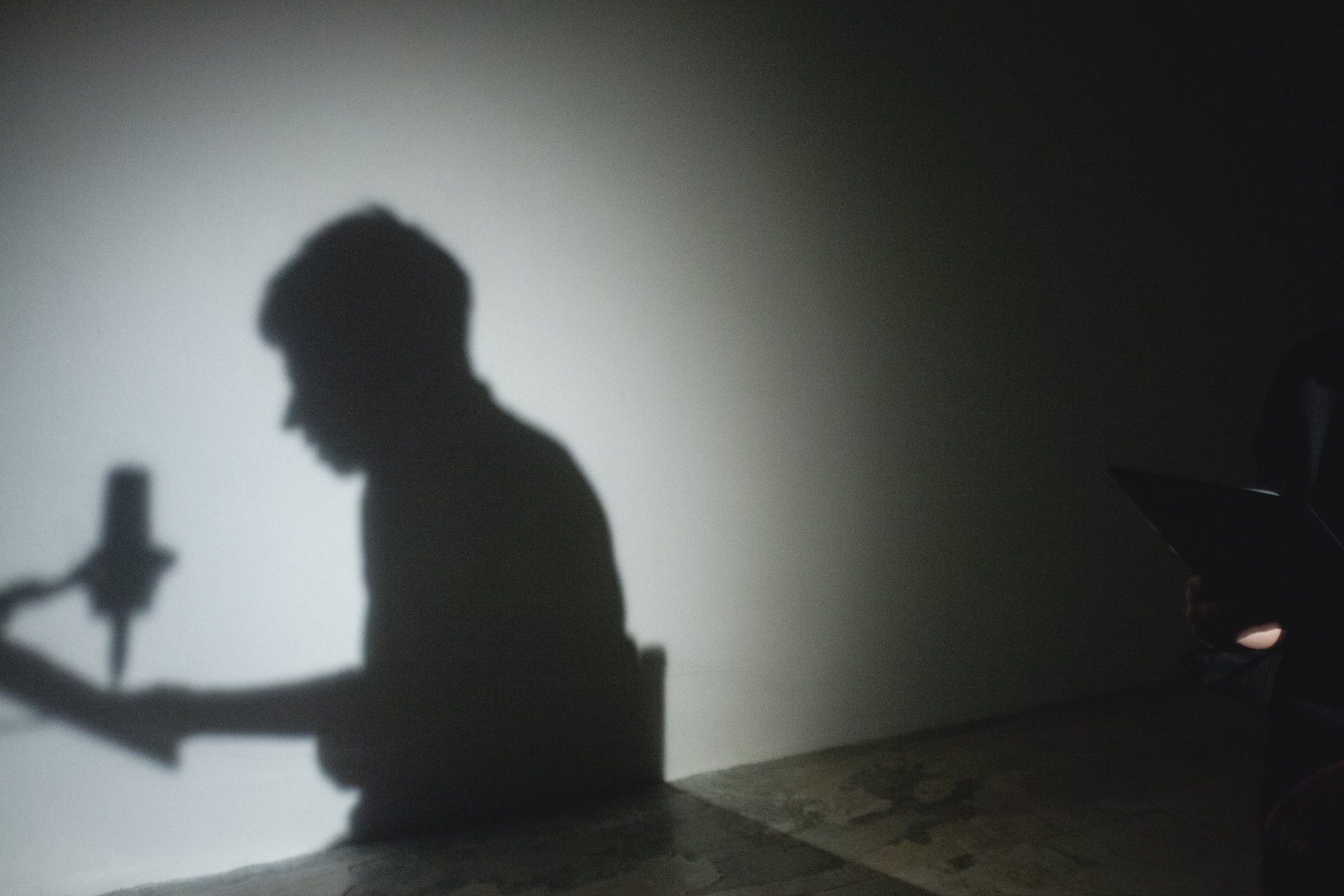 Photo: Natália Zajačiková